Green Lake Community Council Meeting Wednesday January 11, 2017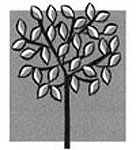 Join us this Wednesday
January 11 at 7:00 p.m.
at The Hearthstone.
Our Chairman, Forrest Corbett, is out with an injury, so our Former Chairman and current board member, Michael Cornell, will be conducting the meeting.
The topics of discussion will include:
Green Lake Stewards – Garet Munger
Friends of Green Lake Update – Richard Fleming
Green Lake Area Real Estate Report – Michael Cornell
Changes to Northwest District Council – Ellen Hewitt
Green Lake Library News and Events – Maryte Racys
We Need a Volunteer to be Secretary – Michael Cornell
Green Lake Community Council meetings are open to the public. People residing or operating a business near Green Lake are enouraged to attend and consider running for the board.
Meetings are conducted at The Hearthstone, 6720 East Green Lake Way North at the corner of 1st Ave NE. This is the only high-rise on Green Lake and is near Nell's Restaurant. Consider carpooling, walking or taking transit since parking can be limited. Thanks to the Hearthstone for hosting our meetings!
Visit GLCC's website at GreenLakeCommunityCouncil.org  and our Facebook Page.
Green Lake Community Council meets on the second Wednesday of odd-numbered months in the chapel at The Hearthstone, 6720 East Green Lake Way North at the corner of 1st Ave NE.If you have items for the council to discuss, please contact the Chairman at Chair@GreenLakeCommunityCouncil.org
Comments
comments