Green Lake Community Council Meeting Wednesday November 9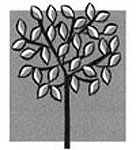 Join us this Wednesday
November 9 at 7:00 p.m.
at The Hearthstone.
Our topics of discussion will include:
City Councilmember Mike O'Brien

Homeless Encampments
Proposed MHA Zoning Changes

Weedin Place changes – Roosevelt Neighborhood Association
Update from Northwest District Council
Please note that this may not be a complete list of agenda items for this meeting and there are sometimes late additions to and deletions from the agenda so the above is just a tentative list of topics.
Green Lake Community Council meets on the second Wednesday of odd-numbered months in the chapel at The Hearthstone, 6720 East Green Lake Way North at the corner of 1st Ave NE.   The Hearthstone is the only high-rise on Green Lake.
If you have items for the council to discuss, please contact the Chairman at Chair@GreenLakeCommunityCouncil.org
Thanks to the Hearthstone for hosting our meetings!
Comments
comments